2021/2022
——All meetings will now be via zoom until forward notice—–
2021
Sept 10, Oct 1, Nov 5, Dec 3
2022
Jan 7, Feb 4, Mar 4, Apr 1, May 6, June 3
Due to covid restrictions we are unable to have in person meetings
Trinity United Church 
(St. Catherine's Anglican Church) ,
2211 Prairie Ave., Port Coquitlam
(NW corner of Prairie and Shaughnessy)
6:30 – 10:00 pm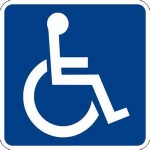 The evening usually proceeds as follows:
6:30 – 7:00 Check-in at table near entrance and pick up an agenda for the meeting if you have not gotten one by email
If you choose: buy 50-50 tickets; turn in "Block of the Month"; turn in "Fat Quarter"; pick up supplies for charity quilt or turn in completed charity quilt; purchase "Project Kits" — all before the meeting or during the coffee break.
7:00 – 7:30 Meeting: The first half is to discuss business of the guild and any announcements of upcoming quilting events etc.
7:30 – 7:45 Coffee Break ($0.50 per cup – bring your own mug)
7:45 – 9:30 Draws for 50-50/Block of the Month/Fat 1/4s/Attendance Draw
Show and Tell: Members bring in projects and stand up at the front of the assembly and show their quilting projects. Pictures are taken and posted on the website. These pictures are available as prints for a nominal charge.
Program: A different activity is planned for each meeting. Examples include: a guest speaker showing different projects; or small work sessions where members or guests demonstrate a particular technique or quilting tool.
If we have to cancel a meeting because of bad weather, it will be on the website or our facebook page around 5 pm. If in doubt, call one of the executive.