You are currently browsing the archive for the Quilting category.
Finally, thanks to Maxine Fairclough, we have a place for the Blue Mountain Quilters Guild to meet. Starting on September 6 th , we will be meeting in the Sanctuary of Trinity United Church, 2211 Prairie Ave., Port Coquitlam             (NW corner of Prairie and Shaughnessy).
This location has a large parking lot and easy access to the building. Doors will open at 6:30pm with the meeting starting at 7:00pm.
Nanaimo Quilter's Quild is having their quilt show June 7 and 8. For more information please click on the link below.
The new registration form has been posted on our home page at the bottom.
There is going to be a quilting bee at Mackin House May 25, 2019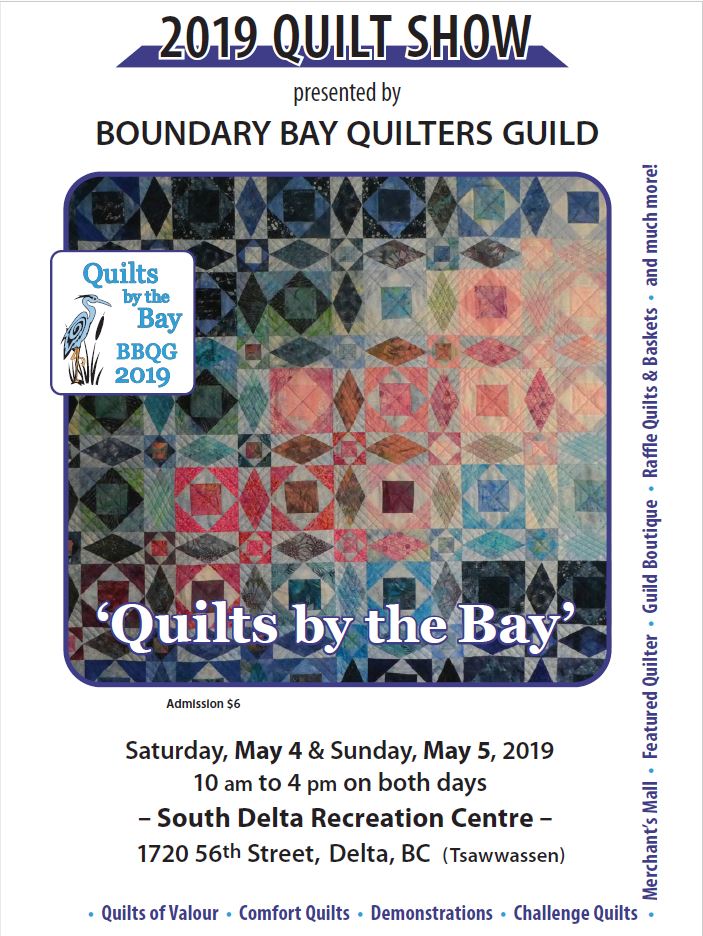 The octopus pattern mentioned at our meeting on Feb 1 is posted on the Donation page just above the information on the school quilts (School District #43)