Happy New Year everyone!!!!  2016 should be an exciting year.
Presidents remarks – Will be reviewing our policies and may make changes to them. Don't forget to bring your own coffee cup otherwise you will be charged 25 cents for a cup.
Membership – 4 guests, 4 new members and 111 in attendance.  Total members 166.
Sunshine – 2 cards sent out
We Care Quilts – 65 toques, 10 preemie mats and 3 lap quilts.
Program/Workshops – A big thank you for the December party. Everyone had fun. Stacey Murton showed us her wonderful quilts.
Don't forget to bring your bingo card  to the Feb meeting.  If you don't have time to make a card there will be a few available to buy.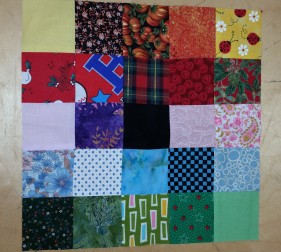 Check the Program/Workshop page for uncoming events. There may be still room in some of the workshops. If interested please contact Renelle Acres.
Publicity – Quilt Canada 2016
Spring Retreat – Apr 24-27  It is full and there is a waiting list.
Fall Retreat – It was decided that the fall retreat will be at Loon Lake located at the UBC Research Forest Maple Ridge. Sept 26-29 3 nights 4 days. Cost $510 Will take 30 people.
Quilt Show –  Date Oct 22 & 23.  Sept 15 deadline for quilt registration. Need to submit a 4X6 picture of your quilt with your registration. If you get your registration in by June you will be entered in a draw. Need door prize baskets, things for the silent auction, boutique items. The Quilt show challenge theme is black & white. $2.00 for the material. Need 6 walkie talkies for security.
Annoucements –
It was suggested that we start collecting for the food bank. If you would like to bring some food donation to the meetings we will take to Share.  We collected over 100lb of food at Dec meeting.
Free Motion workshop Feb 20 there was room for 4 more people Location Maple Ridge Cost $50. If interested please contact Mary Ann Cox.